Education and Public Outreach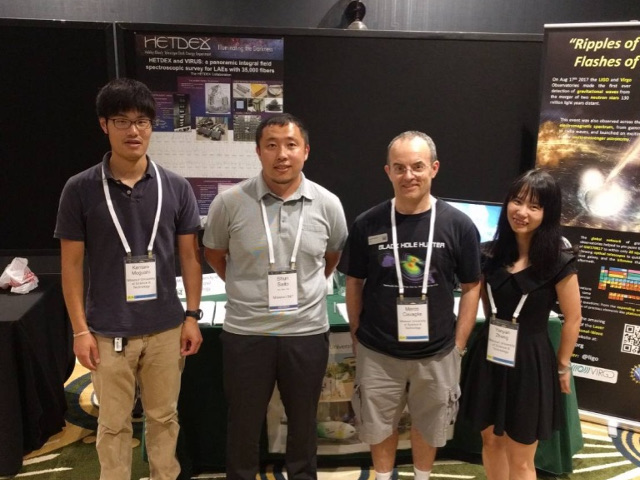 Across the U.S. there is a marked need for initiatives that seek to enhance interest in science and technology among the underrepresented and underserved youth, increase public awareness of scientific research, and inform citizens of the direct benefits that technological research and development have for their community.
Building on an extensive track record in public outreach by IMAC's faculty, the institute integrates research and outreach initiatives to exploit all the benefits deriving from the public interest in astrophysics and cosmology.
IMAC works with S&T departments to develop educational material aimed at expanding academic opportunities in astrophysics and supports departmental initiatives to broaden academic programs across UM-system institutions.
IMAC researchers and students offer many educational and outreach programs for the community, such as public lectures, physics and astronomy family nights, after-school programs for the local school district, interdisciplinary art and science events (concerts, photographic and art exhibits) and other local initiatives.
For more information about IMAC's educational and public outreach program, and how IMAC can help with your formal or informal STEM activities, please contact Dr. Marco Cavaglia at cavagliam@mst.edu.
For more information, contact Marco Cavaglia